Category Archives:
General
Dear players,

We are pleased to announce you a big update. We are introducing a new concept to the game Equipment Set. It will give more diversity to the game, as each player will be able to equip different equipment and use its attributes to improve damage in a battle. Update will come into effect on 21st November.
Equipment Set will offer 5 different items to equip, each offering different attributes:
Jacket (increases energy)

Pants (

increases energy

)

Shoes (

makes energy recovery faster

)

Gloves (

additional fire power for land battles

)

Headgear (

additional fire power for navy battles

)


You will be able to buy each item on the store. All items bought on store start with level 0 or Q0. You will be able to upgrade them for improved attributes with Enchantment Stone. Max level of each item is level 5.
You will be able to equip items based on what you need for battle from your storage.


Increasing an armour boost level also increases its stats. You can be successful on every attempt depending on the boost material used.

You use the Enchantment by placing the armour piece in the upper slot(any level up to 5) and Boost Material in the bottom slot. You can use Blue or Pink Enchantment Stone. Chances for blue Enchantment Stone to be successful decrease by level from 50%, 30%, 20%, 10%, 5%. Otherwise if it fails the level decreases to 0 or armour is destroyed.
Pink Enchantment Stone is always 100% successful.
You will be able to get Blue Enchantment Stone as a random drop in a battle(0.05% chance) or buy it on Store. Pink Enchantment Stone will only appear as random drop in a battle(0.05% chance) and will not be available in Store.
You will be able to trade Equipment with other players globally. They will be tradeable on a new trade page called Trade Broker. Fee for using Trade Broker will be 0.5 gold per item placed.

The Equipment Set you are wearing will be visible on your profile to all players.
When the update becomes live all VIP players with 2 stars or more will receive 2 free Pink Enchantment Stones.

We are also introducing some other changes to the game:

We are adding a new navy battle item and factory. Current Shipyard will now be renamed Submarine Factory which produces Submarine(s), and is needed to build Shipyard which will produce Warship(s)




We are increasing the limit to vote to 30% to prevent multi accounts.

Countries will not receive 3 gold anymore when a new player reaches level 23 to prevent multi accounts.

Cooldown of 24 hours for Resistance War is active again.


Updated fire power for all items.

Updated scalings for medals.

On the day of update you WILL BE UNABLE to receive medals and gold for them, as a script will run to calculate the proper number of medals for each player.

We are once again looking for new moderators. If you want to apply, please take into account the following:
To apply you have to meet certain demands:
-Age above 20 years
-Must have access to a computer at least 2-3 hours a day
-must be active as much as possible
-good English knowledge
–must be without a ban
When applying we urge you to write about yourself as much as possible, like where you come from, how old
you are, how much time you have, what you do, if you had any previous
experience with being a Moderator. The better you introduce yourself,
the better chance you have to be selected as a Mod.
Some questions to answer, for better application:
-Do you have experience with Moderating in any game?
-Are you a quick learner?
-Have you ever been banned in eRevollution?
-Do you have a job?
-Do you have access to computer at least 2-3 hours per day?
-Do you play the game via mobile or computer?
-Are you active in Skype?
-What is the reason which made you send us application for moderator position?
-What do you believe you can really contribute to our moderation team?
-Describe your character.
Send your application to our email: erevollutiongame@gmail.com

We wish you a good day,
eRevollution Team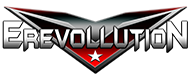 Here we will present a variety of interesting games.
Today we will focus on eRevollution game that was released earlier this year. The game is still relatively young and developing very fast.
eRevollution is a browser-based massive multiplayer online game that revolves in a world similar to ours, where each player is a citizen of a certain country and has a role in it.
At start you choose which country you want to join and are set into the eWorld.
As in real life, you have to eat, so you can choose from creating a factory that produces it or buy it from market.
But of course, unfortunately just like in real life you need money for either of that, so you have to get a job and work for someone.
If you are not interested in politics, you can focus on military options and join military unit. With that you become a part of a group led by a military commander and captain, which give you a daily order, and when you complete it, you receive a reward.
However if you do enjoy politics, the game offers great options in that manner as well. If you are popular amongst players you can create a political party or you can join one. All members of that party then vote party president and country president. If you manage to become one, you can propose new laws and construct country's economy in your way.
As countries are constantly in war, fighting for better resources, it is important that you fight for your country, and on the battlefield strength matters a lot. So don't forget to train every day and get yourself some guns, tanks or helicopters from the market or make a company and sell these items to your fellow brothers in arms.
When you have completed all your daily quests and worked, you can prepare yourself some coffee and read what is new or start writing an article about your day – yes, that's right, the game features even journalism.
Great thing is this game has a very active community. Like mentioned before players write articles about different things, post on public shout wall and help each other so you are sure to make some friends throughout the game.
Like in every other business nowadays, you can make faster progress by investing some real life money, and this game offers great deals with different payment options. Our site offers you to buy gold and advance faster with Paysafe card.